Let's Dance Rave Hydrangea

DESCRIPTION: Electric color that ranges from vivid violet-purple with acidic soil to intense pink with alkaline soil. A strong, reliable rebloomer with a compact mounded form that supplies phenomenal mophead flowers on sturdy stems with dark green foliage - ideal for cut flower arrangements. Mass in the landscape or use as a showy container specimen. Deciduous.

LIGHT: Filtered sun, Partial shade, Partial sun

WATERING: Keep soil moist but not soggy.

BLOOMS: Early summer, repeating through summer.

MATURE SIZE: Moderate growing; reaches 2 to 3 ft. tall and wide.


SuperTwo Gallon Container

014949450536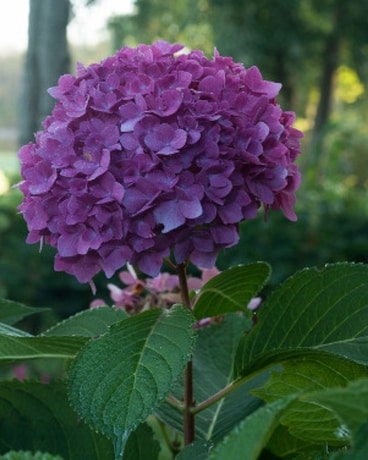 SuperTwo Gallon Container -