Weddings & Events
For Your Fairytale Beginning
---
Thanks for inquiring about the Wedding and Special Event Venue at Benken Floral Home & Garden. The following information will hopefully give you some idea as to what the facility offers and a general price range you can expect. For more detailed information, please contact our Wedding and Special Event Coordinator:
Robin Nicastro
(513) 891-1040
weddings@benkens.com
At Benken we rent three areas for Weddings and Special Events. Those areas are our Outdoor Patio, Atrium and Lakeside properties. The price listed below with each of our venues is a package price and includes all necessary tables, chairs, linens, and catering banquet tables.
The Outdoor Patio
---
Rental Fee: $5,500
The Outdoor Veranda is a covered 10,000 square foot concrete patio. The Veranda is available to rent in the months of July, August, September, and October. The Patio can hold up to 300 guests comfortably. Rental of the patio includes tables and chairs that match the guest count. All tables seat 10 people. All linens, banquet and catering tables are included.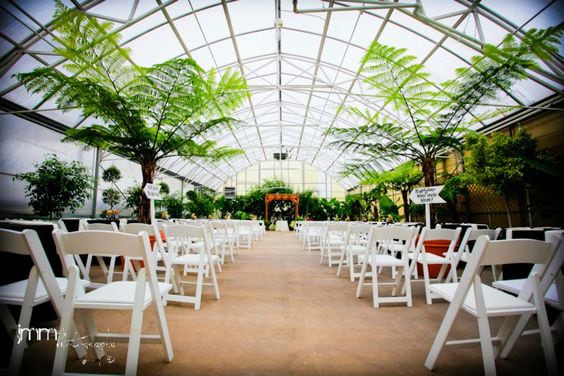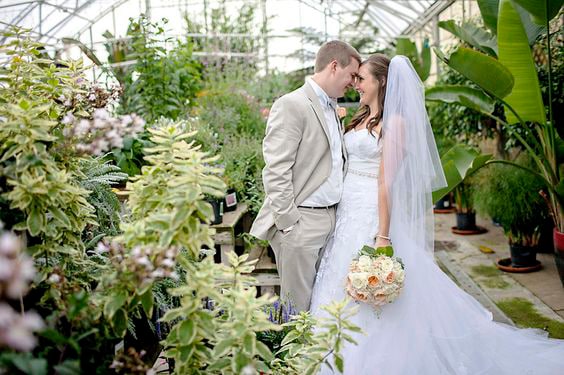 The Atrium
---
Rental fee: $3500
The Atrium is a conservatory type greenhouse with cathedral ceilings and large tropical plants. It is open and airy and makes for a wonderful winter venue. The Atrium can hold up to 150 guests comfortably. This facility is available to rent in the months of January, February, March, July, August, September, October, November, and December. Rental of the Atrium includes table and chairs that match the guest count. All linens, banquet and catering tables are included.
Lakeside View
---
Base Rental Fee: $1000
The Lakeside property is an open grassy area that sits next to a quiet pond. The Lakeside is available for Wedding Ceremonies as well as Receptions. The open grassy area holds large tents easily and can accommodate up to 300 guests. Please ask our sales associate for a specific quote on tent needs along with tables and chairs and portable restrooms and lighting.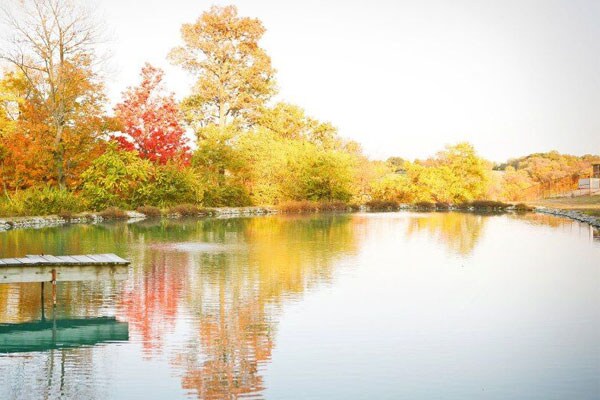 Other items that will need to be contracted that are not included are catering, alcohol, DJ and of course, FLOWERS. Benken will handle the rental of all tables and chairs and tents.
Flowers
---
Flowers for your wedding will also need to be contracted through Benken's for your event.
Catering
---
The wedding party must hire a licensed bartender to serve through one of our approved caterers below.
Entertainment and
Additional Lighting
---
DJs, bands and any additional decor or lighting will need to be contracted by your event planner.
Alcohol
---
For reference, the average cost of domestic beer is $2.50 per can. Craft beer generally runs $3.50 per can. Average price per bottle of wine when allowing distributor to pick brand is $15 per bottle. Alcohol prices vary depending on selection. Our alcohol pricing is not comparable to grocery stores or large retailers.