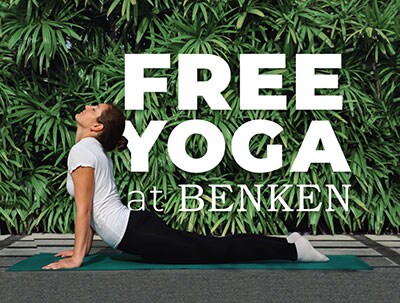 Date: Saturday, June 17
Time: 8:00 - 9:00 am
Cost: FREE!
Join us on Saturday, June 17th from 8-9am for a free yoga session among the plants! Instructor Kristin Bjerke will lead you through a yoga sequence to kick start your weekend! All levels are welcome – just bring a yoga mat and some water!
Due to Covid- we are limiting the capacity of in-person classes. We will add more classes as the need changes.
Event tickets purchased online will have an additional $2.25 processing fee. Bypass the fee by calling the office at (513) 891.1040.