Home Is What You Put Your Heart Into
It all started with Harry and Johanna Benken in 1939. Through the years they built the business with their six children. Harry and Johanna's son Richard and his wife, Annette, became the owners in the early '70s. That's when Benken started offering wider varieties of blooming plants and individualized floral work.
Michael and Kathleen Benken became the third generation to own and operate the business when they took over in 1997. Together with their children, they transitioned the business from a wholesale business to an expanded modern garden center, florist and event center while continuing the family tradition of cultivating only the best homegrown plants.
An unprecedented fourth generation of family ownership began in 2022 when Kathleen and Michael's daughter, Lindsay Farfsing, and her husband Andy became the new owners. Lindsay and Andy are committed to the vision and traditions of previous generations with a targeted focus on providing a premier customer experience for all.
Benken is…
A Garden Center.
Benken has prided itself on providing a premier garden & nursery experience backed by a knowledgeable and friendly staff. Our annuals, veggies and herbs have been grown right here on site since 1939.
A Florist.
Whether it be an anniversary arrangement, a holiday centerpiece, a bridal bouquet or a prom corsage, Benken has the experienced designers to make your floral vision come to life. Our in-house team of designers has a combined 80+ years of floral experience under their belts.
An Event Venue.
Benken has three stunning spaces available to rent for gatherings of all sizes. Our Patio space makes the perfect setting for summer and fall wedding receptions, our atrium space can be rented to make for a stunning greenhouse ceremony location, and our newly renovated Celebration Room is the perfect space for private parties and workshops.
A place for Community Engagement.
Over the last year, Benken has worked hard to fill our event calendar up with workshops, children's activities, and different free events for the community to enjoy (yoga, visits from Santa & the Easter Bunny, pet costume contests, and customer appreciation giveaways to name a few)! We are proud to be gathering space for our local community members to meet up and make memories!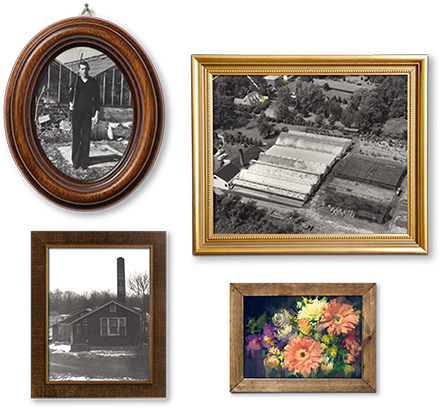 Grow With Us
Looking for a career with plenty of space to grow? Want to work with your hands and for people? Contact us below through the form below or email
benkens@benkens.com
Delivery Policy
Check out our delivery information and see how you can get home grown flowers and plants right to your front door.
View delivery Policy
The Benken
Fundraising Program
Looking to help make a difference? The Benken Fundraising Program is designed to help do just that. Simply sell $25 Benken gift cards, and your organization makes $5 on every card sold.
Location
6000 Plainfield Road
Silverton (Cincinnati), Ohio 45213

Current Hours
Garden/Florist Store WALK in hours:
For walk in business:
Monday-Saturday: 9A-5P
Sunday: 10A-3P
Phone/Office Hours:
Monday-Friday 8A-5P
Saturday: 8A-1P (the office is closed at 1PM. The "store" is still opened until 5PM for walk in business)
Sunday: Office Closed
Hours are subject to change every few months and on certain holidays. Be sure to check back!